New Concept !
Celebrity TV Show
It is always interesting to see and hear well known people talk about the future and the past!
CallYouNet will visit Artists/Bands, Actors and Speakers in their home and ask about future
plans, countries they like to visit and an HiStory interview about the past.
Some of the collected information will be added on websites below with worldwide promotion and logistics to give more opportunities to hire Artist/Band/Actor when they plan to be in other continents.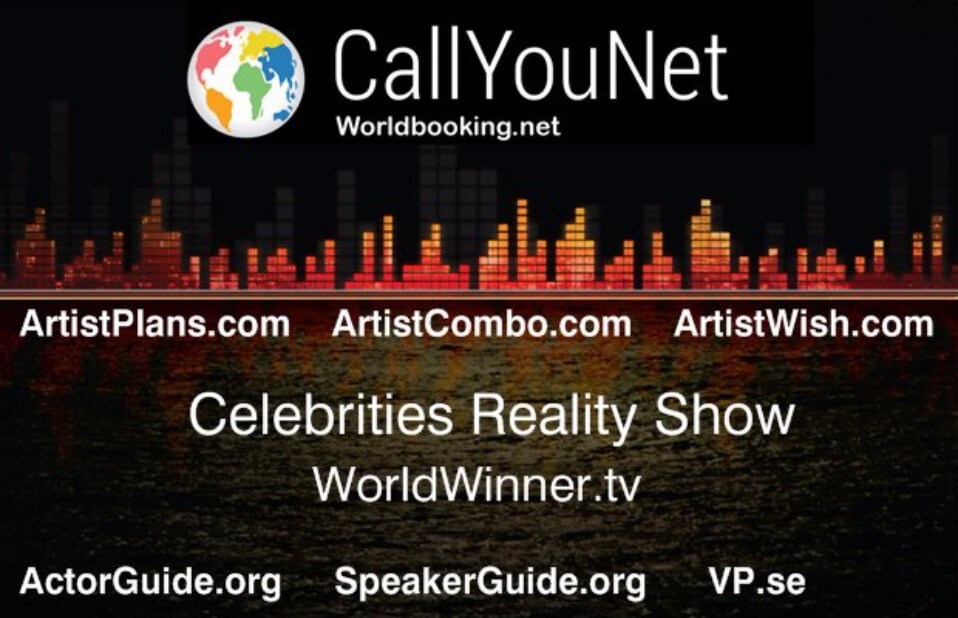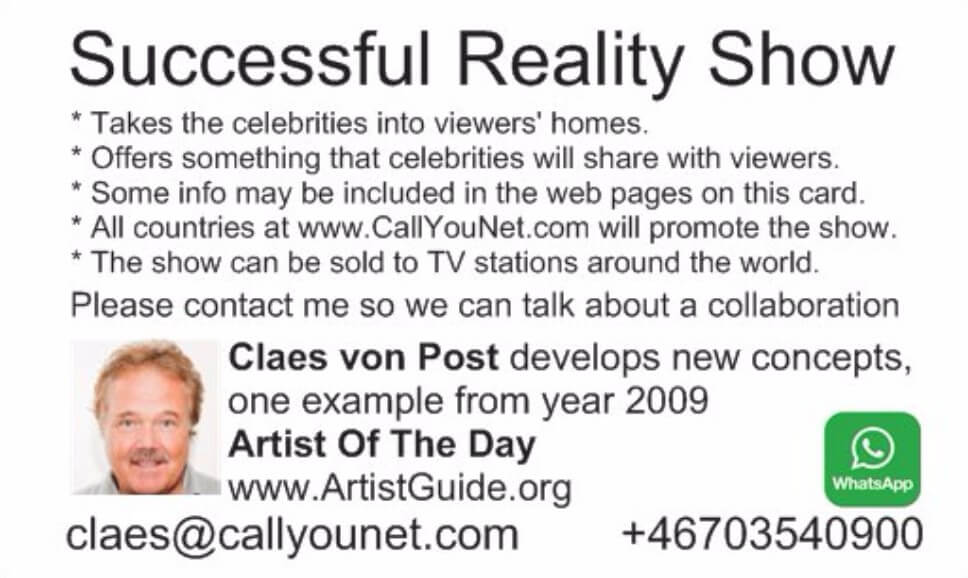 Claes von Post (310) 691-9155 Los Angeles until February 7th, 2017.